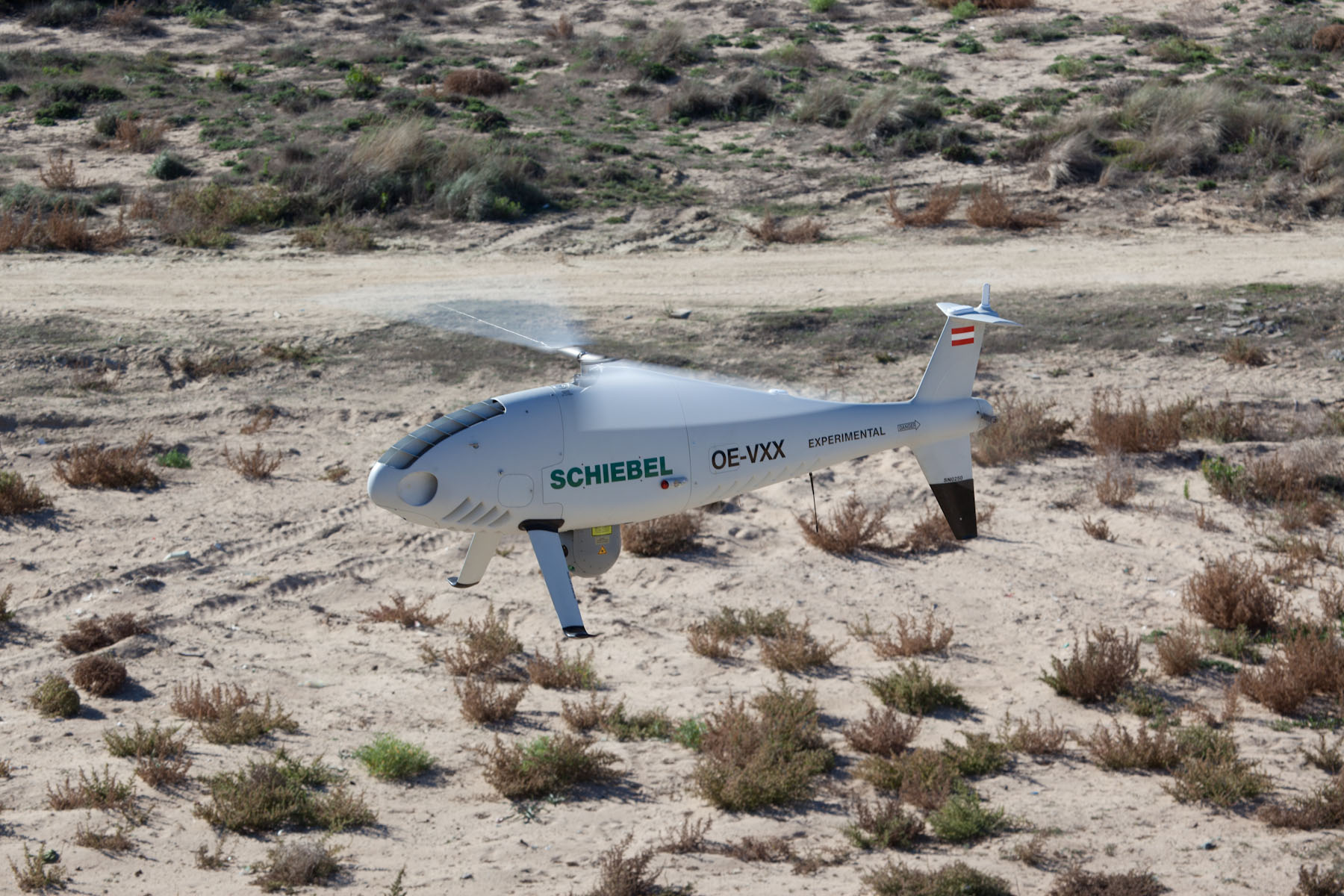 AUSTRIA – Schiebel doubles its production capacity in Wiener Neustadt, Austria. Schiebel has been contracted by the European Maritime Safety Agency (EMSA) to supply Camcopter S-100 unmanned aerial vehicles (UAV) for maritime surveillance services.
Schiebel provides maritime surveillance services at several locations simultaneously. The UAVs will be equipped with an L3 Wescam MX-10 Electro-Optical/Infra-Red (EO/IR) camera gimbal and an Overwatch Imaging PT-8 Oceanwatch payload, as well as an Automatic Identification System (AIS) receiver.
In Australia, Schiebel provided the Camcopter S-100 as an electronic reconnaissance platform. Two systems − the ELK-7065 Compact Airborne HF COMINT/ DF 3D system from ELTA Systems and the TK-5 Firewatch from Overwatch Imaging – were integrated into the UAV during the campaign. The combination proved to be remarkably flexible high frequency (HF) communication reconnaissance (COMINT), suitable for operation in harsh electromagnetic environments.
In view of the growing demand, Schiebel has doubled its production capacity in Wiener Neustadt, Austria. For further information on Austria´s Security & Defence Sector please contact me. https://www.linkedin.com/in/andklemm/