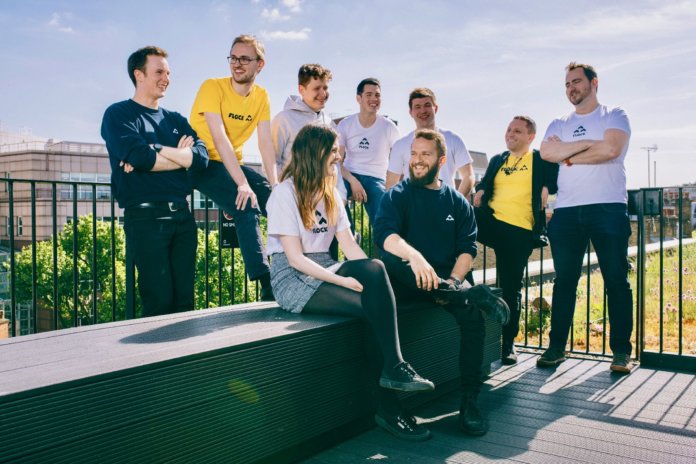 We've sold thousands of micro-duration insurance policies to drone pilots across the UK. In this article we look back at the data we've collected and share some of our key learnings.
The data-driven approach to insurance
At Flock, we're reinventing insurance from the ground up. Instead of annual products, we provide short-term drone insurance policies through a mobile app, Flock Cover. Since its launch in January, we've insured thousands of hours of drone flights across the UK.
In order for us to offer drone insurance for as little as one hour, we first need to understand the real-time risk conditions of each individual drone flight. To do this, we collect real-time information such as:
Hyperlocal weather data: including wind speed, temperature, probability of rainfall etc.
Environmental data: population density, proximity to ground hazards including hospitals, airports, prisons.
This is then analysed alongside more static information, such as: the pilot's profile (experience level, claims history etc) and the details of the drone(how heavy it is, its maximum wind speed, and so on).
We then feed all of this information by our algorithms in order to calculate a Flight Risk Metric in a matter of milliseconds. This is quantified as a number from 1–100, and it is this number that our short-term insurance policies are proportionally priced upon.
Beyond enabling pilots to easily determine how the price of their policy is calculated, Flock's Flight Risk Metric unlocks the ability for users to understand the relative risk of each individual drone flight. And with many thousands of drone pilots now using the Flock Cover app, we have the data to show that our pilots are acting on this information to mitigate the risks of their flights.
Key findings
1. On average, Flock pilots will compare 15 different risk-dependent quotes before they purchase a policy. This can involve changing the date and time of a drone flight, or altering its flight plan.
2.Pilots are using this information to fly safer, with the average Flight Risk Metric decreasing by 4.5. By comparing different Flight Risk Metrics, pilots can identify when and where it is safest to fly their drone in a matter of seconds.
3. Nearly 45% of our flights are booked in advance using our Flight Planning Tool. This allows Flock pilots to identify their predicted risks up to ten days in advance, and choose the best day or time to fly (for example, avoiding rush-hour or bad weather)
4. And this is helping our users to save money! With Flock pilots typically saving 15% on each policy as a result of reducing their risk. This is the average price difference between a pilot's first and final risk-dependent quote for a flight: the safer the flight, the cheaper the policy!
Benefits for all
Unlocking the ability to understand and visualise risk at such a granular level empowers pilots to modify their drone flights and optimise towards lower risk flights. Ultimately, safer flights lead to less claims: a win-win for both pilots and insurers.
It's been less than a year since we launched Flock Cover to the app store. There are still plenty more insights we are excited to provide to our pilots. Some examples include highlighting what specific Risk Factor (wind speed, building density, etc.) is contributing most to the overall quoted price. We're also exploring an optimisation tool that would allow pilots to easily compare Flight Risk Metrics on a graph over the course of a day.
For now though, it's encouraging to see the benefits associated with understanding flight risk, and how pilots, insurers, and the drone industry as a whole, are benefiting as a result of flying with Flock.
______________________
Flock is a London-based, Government- and VC-backed 'insurtech' startup, pioneering the use of Big Data in drone insurance.
We are on a mission to make the world a safer, smarter place. We have built the world's leading data-driven risk intelligence and insurance technology for the drone industry. Our first product, Flock Cover, is a mobile app, that quantifies, mitigates and insures drone flight risks (in partnership with Allianz).
www.flockcover.com. The Flock Cover app is free to download from the iOS and Android app stores.