Monthly Archives: July 2018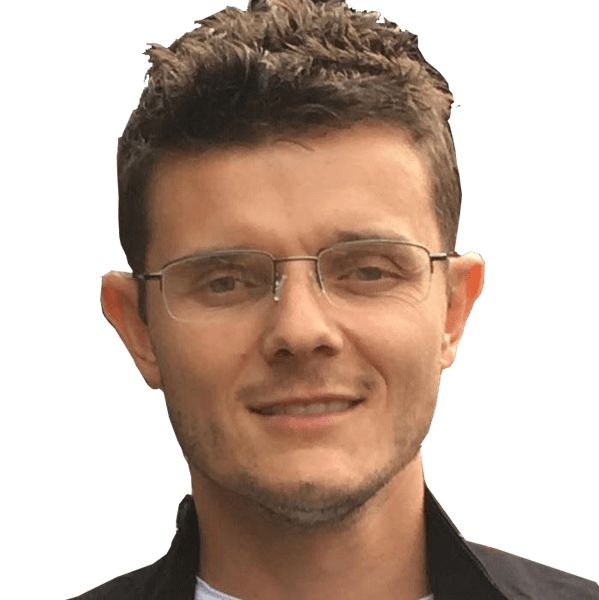 Delair, a leading global supplier of commercial drone solutions, today announced the appointment of Michael Blondeau to the position of North American sales manager. Blondeau brings 15 years of piloting, training and commercial drone operational experience, and will be a key part of the team that is rapidly growing Delair's presence in the North American market.
Blondeau's experience includes more than 2,000 hours as pilot-in charge (PIC) of unmanned flights; several years with the US Army and military subcontractors managing aerial intelligence, surveillance, and reconnaissance missions; as well as a more recent role supporting commercial implementations of drone technology for surveying and mapping in industries such as construction, engineering, mining and agriculture. This deep understanding of geospatial use models, customer workflows, and regulatory issues will be key to assisting large North American enterprises in leveraging aerial intelligence to enhance their business efficiency, a critical element in Delair's solutions strategy.
He will join a team of commercial drone experts that are supporting Delair's expanding customer base in North America, which has increased to represent more than 25% of the company's business. He will work directly with the Delair ecosystem of resellers, service operators, technology partners and end users to develop optimized solutions for specific use models and applications. Delair's combined hardware/software product offerings, based on its innovative and high performance fixed wings UAS and sophisticated analytics software, are transforming how businesses can efficiently obtain actionable business intelligence to optimize their operations.
Blondeau joins Delair from RDO Equipment Company, a pioneering and major commercial drone reseller in the US market, where he served as a technical account manager, advising clients on the use and integration of GPS technology and drone technology. Among his responsibilities were developing client workflows for aerial surveying, mapping, GIS, mining, agriculture and inspection applications. Blondeau is an experienced commercial flight trainer with extensive knowledge of issues such as FAA regulations, airspace management, remote sensing, data collection, data analysis.
"As we continue to grow the North American market with our solutions-oriented approach, it's essential that we have the type of hands-on field experience in all aspects of UAS flight operations that Michael brings to us. His knowledge and understanding of best practices for flying long-range drone missions, particularly in the dynamic and evolving US market, will be an incredibly valuable asset as we help enterprises adopt the benefits of aerial-based digital asset monitoring and analysis," said Benjamin Benharrosh, Delair's co-founder and head of North American operations.
Prior to his role at RDO, Blondeau spent several years as test and instructor pilot at Northrop Grumman as part of the company's UAS flight operations team. Here he completed advanced flight instructor certification programs and provided engineering support for testing and integration of new equipment. Before that he worked at ISR Group as a UAS pilot, directing long-range missions to perform aerial intelligence, surveillance and reconnaissance. Prior to joining ISR, he served in the US Army as a UAS operator and also was trained on a variety of maintenance and operational procedures.
"The opportunity to proliferate UAS solutions to commercial users is huge. I believe Delair is uniquely positioned to capitalize on this opportunity with the right technology and business model to bring high ROI value to customers. I am excited to apply my skills and experience to enterprises throughout the region and help them leverage the business benefits our offerings can deliver," said Blondeau.
All of Delair's solutions are designed to make it easy and cost-effective for enterprises to adopt commercial drones and support a seamlessly integrated workflow – from hardware to data acquisition services, to data processing software. This integrated approach enables commercial enterprises to automatically and instantly collect aerial intelligence, analyze and quickly integrate it into their daily business processes.
About DELAIR
Delair is a leading provider of drone-based solutions that enable enterprises to monitor and digitize their physical assets from the air and turn the collected data into valuable business insights. Its solutions are used globally by customers in industries such as utilities, construction, agriculture, transportation, mining and oil and gas. The company is one of the world's most experienced providers of industrial drone solutions, combining its high performance, long range UAV hardware with sophisticated analytics technology and operational services. A strategic partnership with Intel and its Intel Insight initiative is driving the two companies toward the industry's most scalable platform for drone imagery storage and business intelligence. Founded in 2011 by experts in the aerospace industry, the company is headquartered in Toulouse, France, and has offices in Ghent, Belgium, Los Angeles and Singapore. Its solutions are sold in more than 70 countries by a network of resellers. For more information about Delair and its brand-new generation of beyond-visual-line-of-sight (BVLOS) drones with 3G/4G communications, go to www.delair.aero and on twitter @DelairTech
There's no doubt about the fact that drones have become increasingly popular nowadays. They are more affordable than ever, more advanced and sophisticated than before.
But getting started with drones is not as straightforward as you might think. It takes a little bit of studying, complying with the regulation and most importantly – a lot of practice. You basically need to learn how to safely fly the thing before you can actually start using it for any purpose you might have.
Speaking of purpose, as you might know, a drone can be used in a wide variety of different industries ranging from agriculture to surveillance or videography and filmmaking. And the latter is why I decided to reach out to the experts and ask them for advice.
As a video editing services supplier, over at Veedyou Media, we handle plenty of drone footage. Regardless if we are talking about corporate, travel or even wedding video editing, there's a good chance of having at least a couple of done shots in there.
Unfortunately, the drone footage that we get sent is mediocre, to say the least. The altitude is off, the movements are all jittery and too fast, or maybe the camera settings or the angles are not optimal.
No matter how skilled you are as a video editor, if the raw footage is lacking there really isn't that much you can do in post-production. So, most of the times, the quality of the final cut will greatly depend on how well the original footage was shot.
So, in an attempt to help you shoot better drone videos, we teamed up with 11 drone videography and photography experts and we asked them one simple question: "what are your top tips for a beginner who would like to get started with aerial photography or videography using a drone?"
Here's what we got back.
Flight proficiency matters.
When you're first getting into aerial videography by drone it can be tempting to put the cart in front of the horse, and focus on getting great shots instead of getting proficient at flying.
The shot is important, but learning how to fly the drone is important too, so make sure to set aside time to get good at flying. Over time, as you develop your flying chops you'll find new ways to shoot and new, creative opportunities that would never have been possible otherwise.
Also, make sure you have a disaster plan. When you first start flying, it's likely that you'll crash – almost everyone does. So make sure to think about safety, and plan your flight so you'll never be over people, or in a position where you drone could crash and hurt someone.
As you get more serious and consider pursuing work as an aerial videographer, you should consider taking the FAA's Part 107 test. At a minimum, it's a good thing to be aware of the Part 107 rules and make sure you're in compliance.
Start learning with a drone that has a decent camera and control system, but one that doesn't break the bank.
The idea is to have something to learn on that will give you the actual skills and experience you need to produce quality photo and video, but that you can afford to replace in the (inevitable) case of mistakes and crashes.
After you've honed your skills and really mastered good techniques, then you can invest in a pricier piece of equipment. As you're learning, practice, practice, practice, and get training, tips and advice from those who've gone before you.
Learn how to fly and navigate a quad completely before trying to shoot anything from the air. Do NOT try learning both skills at the same time, because you WILL crash your rig – a LOT.
I recommend first buying an inexpensive and durable ready-to-fly camera drone that you can practice on & not worry too much about crashing.
My favorite training UAVs include the Hubsan X4 series ($80-120) or a TinyWhoop ($50-$200). Or, if you have the training budget, go for a Phantom 3 Standard ($400).
The Phantom 3 is perfect for photographers because it uses the same controls you'll use when you upgrade to a more professional rig.
Enjoy flying your drone and build your knowledge about drones. Think about what area of drones really interest you, whether it is racing, filming, photography, 3D Mapping, collision avoidance etc. and then learn as much as you can about it.
Once you know the area you love, then the components and accessories or your next drone should take you on that path.
Always find some time every week for your drone hobby and you will become an expert over time. Don't forget to have fun and enjoy the journey.
If you come from photography, practice flying. You've got the camera skill, but smooth camera movements require smooth flying; even still photography requires getting the drone into a good position, which can be challenging.
If you come from being a pilot, practice photography. You've got the thumb skill and discipline, but drone footage can be difficult to compose and expose for because it is such a different angle."
And I'll give you an alternate, just in case.
"When on a shoot, leave extra time to just go up and explore. Planned shots are smart to do, making sure you get the most out of the limited time you have between batteries/models/subjects/etc.
But you never know what might look different when you get the camera up, and those differences can make for some unexpectedly great shots.
Your drone is just a camera with propellers. Study photographic technique and composition. Two must-read books are « Understanding exposure » and « The Photographer's eye ».
Use Google Earth! It's an awesome tool to preview how your shooting place will look like from the sky. Some places are awesome from the ground but not that great from the sky and vice-versa.
Find your photographic style, little by little. Get inspiration from all the sources, without falling into the trap of copying other people work. It requires time and passion, but it will pay off in the long term. If you are into videos, remember to make them short and exciting with buttery smooth gimbal movements. Always follow the music tempo on your mounting to create that « wow » effect.
First things first, when you get your drone. You need to do an imu and compass calibration if you get a DJI drone. It's really important so the drone doesn't fly back to China.
Once you do a compass calibration. Learn the basic controls. Understand that there are 4 different basic controls. Roll (lateral side to side movement) Pitch (forward and reverse lateral movement) Elevation (adds or decreases altitude) yaw (rotation).
Understand that drones are like video games, yes you can move around with simple motion, but you really need a combination of motion to get natural turns and smooth motion.
When you take off: 3 rules. You and the drone have the same orientation (camera is facing the same direction you're facing. aka you're NOT facing the camera) Take off into the wind. Always elevate up and pitch forward (away from you)
(Once your orientation changes, ie. when the camera is facing you.. the controls of roll and pitch are now reversed)
3 landing tips: Always land facing into the wind, always have the same orientation, and ensure you're always decreasing your elevation in a very slow and steady manner….keep the same vertical speed don't change the speed.
Basic rules to save everyone from crashing: Thumbs up butter cup. You can't hit anything if you fly over it… so if you feel you're in a situation where you're going to hit something… then right thumb up… you'll elevate over the obstacle.
Start off with a cheap toy drone to get the hang of flying and learn the rules in your country and city. Practice, a lot, in a big open field, free of obstacles like trees, buildings, telephone poles, etc…
Learn basic photography and videography principles like balancing exposure, setting white balance, shutter speed, ISO, and composition.
In the beginning, would always try to face the way my drone was facing. I tried to get used to that and I would always fly it backward when I needed to. Then I slowly started getting comfortable with rotating the drone in other directions that I wasn't facing.
Practice the simple box, the 180, the box with yaw, the circle, and figure eights! Here's a cool guide.
I would say fly slow and low. Too many people beginning fly high and too fast. Some of the best uses and footage from drone come below 20m in height.
Don't be a pilot, be a cameraman. It's only about the picture and not the flying.
Start with a low-cost, toy drone! Even if you are super confident, you would MUCH rather end up crashing a $50 toy drone into a pool than your new $5,000 DJI Inspire.
My first tip: takeoff ….legally.
Each country has it's drone regulations, often very restrictive, limiting the ability to fly in so many spaces. Getting the necessary permissions can become very complicated but it's very very important to avoid any risk!
My second tip: think before you act!
Before the takeoff, try to imagine in your mind what you will find… With aerial photography instead of traditional photography, we have an extra dimension that can complicate everything because we are not so accustomed to seeing things from above.
Moving upwards, you're adding a fantastic degree of freedom that can give you incredible views, but on the other hand, it becomes more complicated because it becomes very difficult to imagine what you can see from there. Just move a few inches up or down to get a completely different picture!