DJI, arguably one of the most popular drone manufacturers in the world, have partnered up with Microsoft in order to create SDK and commercial drone solutions for Windows 10. This drone will enable data transfer and full flight control to PCs with Windows 10, further allowing it to connect directly to DJI drones.
Drone users can expect to be able to lift off a fleet of drones by DJI, stream footage from the drone's camera, and use a number of different A.I. technologies to spot multiple anomalies within the same footage. All of this can be done from the comfort of their Windows PC through Windows 10.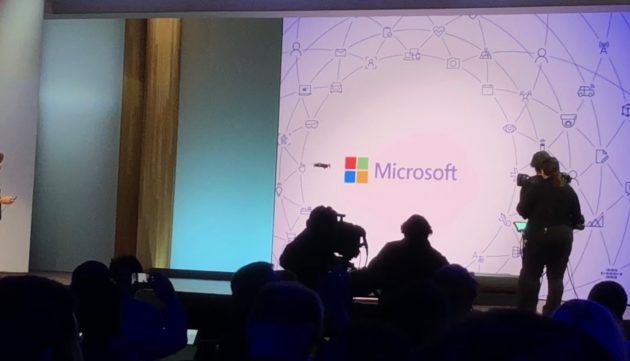 In addition to controlling certain drones, the SDK will allow for easy integration when it comes to third-party hardware, such as custom actuators and multispectral sensors, with drones from DJI. This will expand what consumers will be able to do with some of their drones, creating exciting new ideas.
Using artificial intelligence, companies will be able to design a new, more robust program that's further tailored to their specific industry. Any developer using Azure will be able to add software to help their machines, including drones, learn custom applications, something that has never been able to be done before.
Construction, agriculture, and even public safety industries can all benefit from the new SDK. Developers will be able to design custom applications for a number of different drone uses that provide solutions identical to the needs of not only their industry, but the exact needs of what their company requires.
Looking to the future, this partnership between DJI and Microsoft, the SDK, and everything that comes along with it, could very well help a number of companies and businesses save on both time and costs when it comes to similar inspections on an industrial level.
"Using our new SDK, Windows developers will soon be able to employ drones, A.I. and machine learning technologies in order to create intelligent flying robots, which will save businesses both time and money, as well as helping to make drone technology a mainstay in the workplace," Roger Luo, the President of DJI, commented in a statement.
For example, DJI and Microsoft are currently working on Microsoft FarmBeats, which is a drone solution that uses heat maps in real time for the purpose of helping agricultural farmers identify any potential issues at a quick rate of time.
DJI and Microsoft, going forward, will be using Microsoft Azure as the preferred cloud provider for all solutions for commercial needs. This will involve the utilization of the A.I. services offered by Microsoft, interpreting and analyzing aerial photos and videos for all enterprise customers.
DJI and Microsoft have shown off what the end result of their partnership is going to be like while onstage at Build. Using a Mavic drone, DJI and Microsoft leveraged their new Azure and SDK backend in order to scan and further identify a pipe that had been damaged using footage taken from the drone. Doing so while displaying in real time, the two companies used a Windows 10 app to do everything.

What's more, the SDK will support a number of third-party accessories that are designed to be mounted on a drone. This will allow for a number of add-ons to be controlled without having to touch the remote control of a drone, but directly from a Windows PC that uses Windows 10.
We can expect to see the full launch for DJI and Microsoft's new SDK this upcoming fall. For now, however, there is a beta that has launched for developers.