Aerial photography Memphis has completely taken over the city. Why? Because it's a booming business that helps other businesses grow and travel through new ways of promoting and bettering how they conduct themselves for their clients and customers.
They offer a fresh perspective and new heights, literally, when it comes to ramping their business up and even gain some new customers and clients. Aerial video Memphis companies are gaining popularity as much as drones themselves are, so it's important to see what they have to offer.
Real Estate Aerial Photography Memphis, Tennessee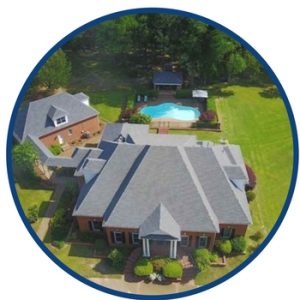 Utilizing a drone where the industry of real estate is concerned is not exactly a new method, but it is one that's spreading like wildfire in popularity. Often enough, these companies offer packages for real estate agents and companies for the purpose of giving them the best of both worlds.
Interestingly enough, agents can hold open houses without having any potential buyers step inside. An aerial video Memphis company will come in and take them on a tour of the home or the property using a drone.
Aerial Construction Photography Memphis, Tennessee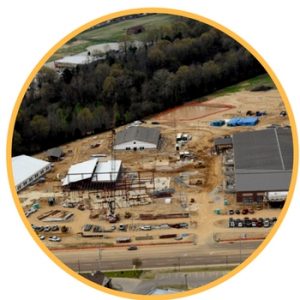 Construction companies have everything to gain from using drone photography Memphis businesses. For one, progress reports are much easier to do. Manpower and multiple machines are no longer needed. A drone can easily do this for the company.
Portfolios of previous projects can also be completed using an aerial video Memphis company, as well. Construction companies can track their progress and video the completed project with ease. Doing so with an aerial photography company is also much safer than sending workers to do it.
Aerial Photography Companies in Memphis, Tennessee
There are a number of exceptional Memphis drone photography businesses in the city to date.
Dragonfly Support
Address: 2704 Huntley Dr STE B, Memphis, TN 38132

Website:https://www.dragonflysupport.com/

Phone: 901-609-6150
Dragonfly Support specializes in aerial cinematography for television and film production, with a background of more than 15 years of experience within the general film industry. They are a great company to keep in mind if you are planning on making a commercial for your business.
Business Visuals
Address: 5949 Bishop Dale Drive, Memphis, TN 38141

Website:http://www.businessvisuals.net/home.html

Phone: 901-753-8526
Business Visuals offers a ton of options where photography is concerned, especially when it comes to aerial photography. They offer a special rate for construction companies and commercial real estate agents for a shoot that includes shots and videos from various angles.
Finding Aerial Video Companies in Memphis, Tennessee
Memphis drone photography companies are spread all over the city. They are shedding new light on how business is done and the best ways to do what needs to be done. Whether it's for advertising or for building a future portfolio to use, using an aerial video Memphis company is the right choice.