Actualizado: 18 Noviembre, 2019
Tabla de Contenidos
A medida que los drones se vuelven cada vez más complejos, existen muchos componentes de los que los usuarios pueden elegir. Tener un drone con cámara que te siga tiene un atractivo especial para aquellos en el ámbito de videografía y filmación: el piloto puede asegurar la dirección del drone hacia un blanco específico en movimiento.
Después de que el piloto selecciona esta función, el drone seguirá a dicho blanco sin necesidad de utilizar la intervención del piloto para controlarlo, gracias al uso de sensores y software que permite que el aparato se enfoque en sólo ciertos objetos.
Mientras este componente esta activado, el piloto puede concentrarse en los elementos de fotografía o video de su elección, sin tener que preocuparse acerca de las maniobras para estabilizar el vuelo.
Otros de los beneficios que ofrece un drone que te sigue son la fácil filmación de deportes de acción: un sujeto como un ciclista de montaña o un skater puede ser seguido con este componente, y tener la perspectiva desde arriba realmente añade a la riqueza del video.
Cuando un drone te sigue desde arriba, todo, desde brincos, los pasos que se van corriendo en un maratón, o los obstáculos que un skater conquista con su patineta, definitivamente toman vida.
Preguntas Frecuentes Acerca de los Drones que te Siguen
¿Qué significa dron que te sigue?
Un drone que te sigue es una aeronave no tripulada (UAV por sus siglas en inglés) que tiene una característica muy útil que permite tener más libertad en el ámbito creativo.
Tiene la capacidad de utilizar alta tecnología para fijarse en un objeto en movimiento, y así el piloto no tiene que pasar mucho tiempo y esfuerzo en preocuparse por la navegación del aparato.
El sujeto que el dron sigue puede ser una persona, un avión, un ciclista, un maratonista, una mascota, o un atleta entrenando o practicando su deporte.
¿Qué tan Rápido puede Volar un Drone que te Sigue?
La velocidad promedio de un dron que te sigue es aproximadamente de 25 millas por hora. Eso es lo que se calculo con el Ehang Ghostdrone (dron fantasma); otras unidades pueden tener ligeras variaciones.
¿Cómo puede tener un dron que te sigue la capacidad de saber donde estas?
La manera en que esta tecnología funciona es que el aparato envía su ubicación al drone, y a medida de que el objeto se empieza a mover, el drone monitorea cuidadosamente las coordenadas de dicho objeto.
No es realmente que pueda ver al objeto, es más bien seguir las coordenadas de un mapa que se le proporcionan.
Reseña de los 7 Mejores Drones que te Siguen
Drone que te Sigue Iris+ de 3D Robotics
Da click aquí para leer más reseñas sobre el Iris+
Volver al Inicio
Una de las primeras empresas en anunciar un "camerabot que te sigue" fue 3D Robotics con su Sigueme – tecnología 3DR de Sígueme con Vista en Tercera Persona (3PV) la cual convierte tu Iris+ en tu propia cámara aérea manos libres que te permite estar dentro de tu propia aventura.
El Iris+ puede ser programado fácilmente para seguir y filmar a un usuario que tenga un aparato Android con el GPS habilitado. No solo el Iris+ te puede seguir, sino que esta avanzada tecnología también controla el cardán para mantener a la cámara centrada en el usuario, capturando increíbles videos desde una perspectiva única.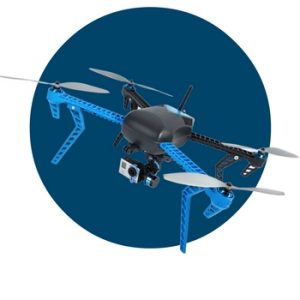 Lo que realmente nos gusta acerca del Iris+ es la Planeación Automática de Misiones provista por el software gratuito DroidPlanner. Los usuarios de Iris+ pueden planear vuelos con simplemente dibujar un plan de vuelo en cualquier tableta o teléfono Android.
Esto permite controlar el vuelo con manos libres. Tu drone ira a donde tú le digas, con puntos de referencia prácticamente ilimitados, incluso manteniendo el IRIS+ apuntando hacia la misma ubicación a través de puntos de referencia de Región de Interés (ROI por sus siglas en inglés) durante todo el vuelo.
Esto permite viajes autónomos muy divertidos, y captura de video con estabilización automática que sería imposible de otra manera.
La primera advertencia que vemos aquí en Dronethusiast.com es el hecho de que el Iris+ seguirá tu teléfono, lo cual puede ser práctico, pero también tiene limitaciones.
Imagínate querer filmarte mientras surfeas como lo muestra el siguiente video promocional:
Claro que puedes hacer que el drone siga tu – normalmente increíble – Pebble watch, pero si realmente no necesitas uno, esto representa un costo extra. Otra desventaja es que otros en esta industria también no tienen: esquivar obstáculos.
Los videos de los drones que te siguen te muestran situaciones ideales en espacios completamente abiertos, pero imagínate ir en tu bicicleta y ver como tu dron se estrella en un árbol o choca con cables eléctricos.
El primer intento real para crear un sistema para esquivar obstáculos que hemos visto es el de Plexidrone, pero en este momento es solo una promesa. Pero es una buena promesa, estamos seguros que los jugadores principales de esta industria presentaran esta función en sus próximos lanzamientos.
El Iris+ promete de 16 a 22 minutos de vuelo, lo cual es bastante decente, pero nada extraordinario.

En general, anticipamos que 3D Robotics estrenará alguna tecnología innovadora ya que son una compañía estadounidense, con un refuerzo financiero fuerte y que ha atraído a muchos profesionales del líder actual del mercado DJI.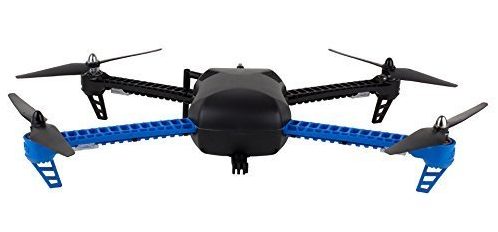 Click para Comprar o Revisar Comentarios
Drone que te Sigue de Airdog
Da click aquí para leer más reseñas sobre el AirDog
Volver al Inicio
Tenemos que admitir que el favorito de nuestro staff sería Airdog si se tratara de elegir un camerabot de deportes de acción. También al tener un Kickstarter bastante exitoso, el equipo de Airdog pudo recaudar una cantidad similar de $1.3 millones de dólares de sus patrocinadores.
AirDog es el contendiente más fuerte en este campo y lo que hace la diferencia es Airleash, su pulsera de uso rudo y a prueba de agua, que se utiliza como control remoto y ofrece conectividad de rango amplio de 1000 pies (300 metros) y extremadamente fácil de usar.
También esta diseñada para que se pueda sujetar de manera conveniente a los manubrios de las bicicletas, cascos, mochilas y mas, y esto es lo que hace que este control destaque tanto. No cuenta con una pantalla grande de Gorilla glass, pero incluir eso no hubiera sido posible. Puedes utilizar tu Smartphone si necesitas una pantalla.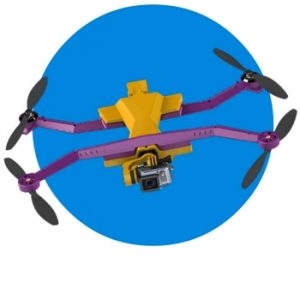 AirDog también es plegable, así que es fácil guardarlo, lo que es importante para algo que querrás llevar contigo en tu mochila. En lo que concierne a modos de filmación, Airdog tiene un programador de seguimiento Relative muy hábil. En este modo AirDog podrá mantener un offset constante relativo al norte magnético del drone sky rider.
Por ejemplo, puedes programarlo para que mantenga una distancia de 10 metros a 4 metros de altura con relación al este de donde tu estas posicionado. Aun cuando cambies de dirección, AirDog permanecerá en el mismo ángulo programado.
Nosotros sugerimos que este modo se utilice para wakeboarding con cable, surfear, y otros deportes. Tambien puede ser programado en el modo Follow Track. Esta es la manera más segura de operar el AirDog. Simplemente corre una vuelta con AirLeash y este grabará dicho recorrido.
Después ajusta la trayectoria del AirDog de acuerdo a tu preferencia a través del app en tu teléfono.

AirDog volará repetidamente la misma trayectoria y la cámara se ajustará de manera continua para enfocar al usuario.
Este es el modo más creativo en el que te puedes convertir en el verdadero director de tu película. Programar la trayectoria también te ayuda a esquivar obstáculos como edificios o arboles, asi que a falta de un componente para evitar obstáculos, esto te permitirá realizar grabaciones seguras de los vuelos.
Claro que esto sólo es posible en un área pequeña, no tendría sentido recorrer 10 millas en tu bicicleta con el solo propósito de utilizar esa trayectoria después.
Además de lo mencionado anteriormente, AirDog ofrece la misma funcionalidad básica de los otros competidores, pero si estas en busca de la mejor cámara de vuelo, tu mejor opción es AirDog.
La velocidad máxima que se puede utilizar para tu amigo canino aéreo es de 40 millas por hora. Nos preguntamos qué tan rápido podría volar si no tuviera esta limitante y si hay una manera de manipular el drone para llegar a velocidades más altas.
Un dato curioso es que AirDog y 3D Robotics están asociados. Las dos empresas firmaron un contrato de cooperación donde varios ingenieros clave de AirDog tendrán una transición a los laboratorios de 3DR para poder colaborar de manera cercana con 3DR para generar tecnologías de drones más avanzadas.
Lo que esto nos dice es que podría haber una especie de "adquisición" en un futuro ya que 3DR es una compañía mucho más grande.
En general, estaremos al pendiente de este nicho ya que es una aplicación de drones muy divertida. Al mismo tiempo, y probablemente es cuestión de tiempo antes de que los "jugadores" principales como DJI se involucren en esto.
Lo único que queda es esperar que los jugadores mas pequeños sean adquiridos y que no acaben en la ruina porque los extrañaríamos muchísimo a ellos y a sus pequeños voladores en el cielo.

Click para Comprar o Revisar Comentarios
El Drone Deportivo que te Sigue de Flypro
Da click aquí para leer más reseñas sobre el Flypro
Volver al Inicio
Este es un UAV construido con una camera de drone que te sigue durante la filmación de la acción, y la tecnología que contiene permite que te automáticamente te siga en cada movimiento.
Nos gusta mucho el diseño aerodinámico: se parece un poco al DJI Mavic cuando está completamente desdoblado y listo para volar. Este drone realmente actúa como un fotógrafo personal, con un tiempo máximo de vuelo de 22 minutos.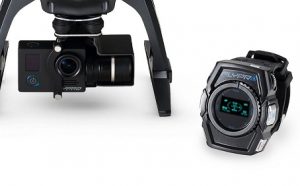 Cuenta con una cámara deportiva 4K Ultra HD: no hay necesidad de comprar una adicional para adjuntársela al drone.
El control "Xwatch" se puede colocar en tu brazo o muñeca, y te permite fácilmente estar a cargo de la posición, altitud y velocidad mientras monitoreas estadísticas importantes del vuelo.
El GPS y las brújulas dobles incluidas ayudan mucho a guiar al drone, el cual regresará a su base cuando la batería este baja.
La altitud máxima de este dron que te sigue es de 16,000 pies, y es una apuesta segura para aquellos que eligen documentar deportes de acción.
Estas son algunas de las estadísticas del drone que te sigue de Flypro, solo para que se tea abra un poco más el apetito y te ayudemos a tomar una decisión de compra de la que no te arrepentirás
•Velocidad de seguimiento de 17 m/s
• Tiempo de vuelo promedio de 22 minutos

Cámara Deportiva 4K HD incluida para la toma de imágenes más definida.
• El Control Xwatch te permite controlar la posición, altura y velocidad, así como monitorear estadísticas de vuelo desde un aparato compacto.
• La bacteria es LiPo 3S 5200 mAh
• Tiempo de carga es de aproximadamente 1.5 horas
• Tarjeta Micro SD con capacidad de 16GB
• Viene con 4 hélices extra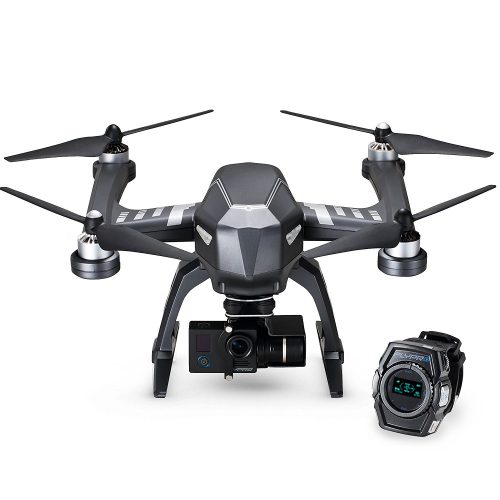 Click para Comprar o Revisar Comentarios
Drone que te Sigue Hubsan 501S Brushless Quadcopter
Da click aquí para leer más reseñas sobre el Hubsan 501S
Volver al Inicio
El Monoprice Hubsan 501S Brushless Quadcopter es un drone que cuesta la mitad a comparación del precio de otros drones deportivos que te siguen, pero la razón principal de esto es su resolución de video de 1080p en lugar de 4K.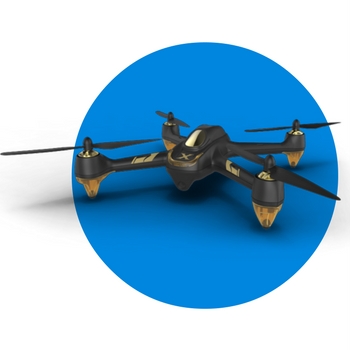 Tiene un diseño muy atractivo en dorado y blanco, y el tiempo de vuelo es de 20 minutos.
Cada motor es construido con tecnología potente y muy durable, y las hélices de auto-ajuste aseguran un vuelo fluido.
La opción de seguimiento de este drone tiene una señal de 5.8Ghz, y puedes utilizar los muy populares lentes FPV shark para no perderte de la diversión.
Este drone tampoco cuenta con tecnología para esquivar obstáculos, pero considerando el precio, obtienes un juguete divertido que puedes utilizar para deportes como bicicleta de Montana y patinaje sobre ruedas, o para capturar las aventuras de un esquiador en la nieve.
A continuación mencionamos algunas estadísticas del 501S Brushless Quadcopter para mantenerte completamente informado.
• Viene equipado con una Cámara HD FPV de 1080p: afinada para poder proporcionarte estupendas fotos y video.
• Con un Modo Sígueme patentado, el GPS permite que este drone que te sigue pueda documentar tu diversión sin importar donde estés.
• Al optar por un modo sin cabeza/headless, los controles están programados para seguir una dirección basándose en la trayectoria actual del drone.
• El control remoto FPV tiene transmisión de video en tiempo real de 5.8Ghz, y una LCD de 4.3".
• Cada motor está hecho con tecnología durable, y las hélices auto-ajustables te aseguraran un mayor vuelo.
• El tiempo de vuelo es de aproximadamente 20 minutos.
• El aparato pesa 3.5 libras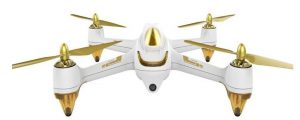 Click para Comprar o Revisar Comentarios
Drone Fantasma de Auto Seguimiento Ehang 2.0 (Ehang Ghostdrone 2.0)
Da click aquí para leer más reseñas sobre el Ehang 2.0
Volver al Inicio
El Ehang Ghostdrone 2.0 Aerila con Camara Deportiva de 4K [link] es un dron que te sigue con una cámara de 4K, y se jacta de tener un "Avatar Control" como un nuevo tipo de control de vuelo. Solamente hay que descargar el app de EHANG, y así podrás mover el drone basándote en la inclinación de tu Smartphone.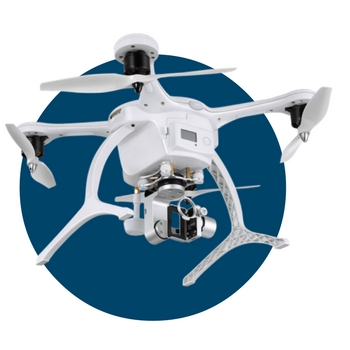 Como pasa con cualquier equipo, ha habido algunos reportes diciendo que las baterías no duran lo suficiente con este drone, pero es difícil de indicar exactamente qué fue lo que pasó con un lote específico.
Su garantía parece ser única también: es un programa único que incluye protección a prueba de fallos. Se comprometen a reparar o reemplazar el Ghostdrone hasta tres veces durante el periodo de garantía, por cualquier motivo y sin costo.
A pesar de que el drone Ehang viene con el beneficio adicional de tener una cámara 4K, el piloto que busca imágenes o videos capturados con un dron que te sigue tal vez quiera considerar marcas como Hubsan que ha fabricado varios modelos, con varios rangos de precio y de capacidad.
Sin embargo, Ehang lleva ya tiempo en este negocio y la facilidad de vuelo que ofrece puede convencer a muchos.
He aquí algunos aspectos del Ghostdrone 2.0 Aerial para que los chequen, y vean si este el drone indicado en su búsqueda por el ave perfecta.
• Drone fácil de volar que requiere un aparato con Android o iOS, u una G-box pequeña para volar el drone fantasma.
• Tiempo de vuelo de 25 minutos con una sola carga.
• Rango de transmisión de más de media milla.
• El Play App de Ehang gratuita permite que los usuarios accedan al modo de puntos de referencia (waypoint), modo de compañero, modo avatar, y modo de planeación de vuelo, consiguiendo todo esto con un solo toque en la pantalla.
•La garantía a prueba de fallos ofrece reparaciones o reemplazos gratuitos hasta para tres eventos, y cubre el envío redondo.
• Peso del aparato: 2.9 libras
• Tipo de Batería: Polímero de Litio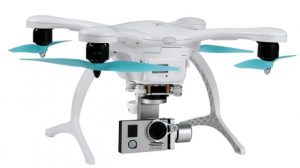 Click para Comprar o Revisar Comentarios
Drone que te Sigue Hexo+
Mientras el Iris+ es una plataforma general de cuadrocopteros con la función de seguimiento añadida, Hexo+ fue creado específicamente para este nicho. La campaña de Kickstarter excedió por mucho la meta de $50,000 dólares (la cual debe ser deliberadamente baja para evitar el fracaso) al recaudar más de $1.3 millones de dólares para el equipo de Hexo+.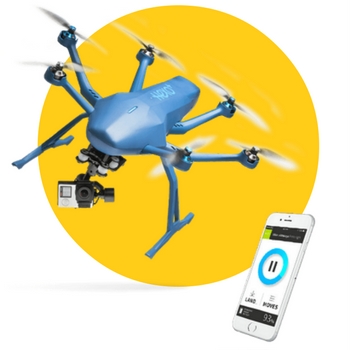 La otra diferencia es que el Hexo+ es un hexacoptero (tiene seis hélices en lugar de cuatro) lo que es un valor añadido a la seguridad del drone pues es mas redundante y menos propenso a tener una falla de motor.
He aquí lo que el equipo Hexo+ dice: Decidir cómo quieres que tu cámara aérea enmarque tu toma es ridículamente intuitivo.
El feed en vivo e interactivo desde el punto de vista de tu cámara te permite establecer la distancia entre tu sujeto y tu drone, deslizándolo hacia la derecha para tomas panorámicas y verticalmente para tomar altura.
Puedes tomar fotos o filmar de adelante, atrás, de un lado u otro, desde arriba y prácticamente de cualquier lugar. Lo único que necesitas es tu Smartphone además de tres gestos intuitivos y estás listo!.

Ok, si todo muy bien pero esta foto indica exactamente donde está la desventaja. Es un poco incómodo estar pulsando la pantalla de un Smartphone en medio de la acción, y eso sin tomar en cuenta una emergencia y tener que estar tratando de deslizar la pantalla. Usar guantes también podría resultar problemático, a menos de que sean guantes "touchscreen".
Hay un aspecto donde el Hexo+ brilla y es su velocidad. Puede alcanzar los 70 km/h (45 mph) como velocidad máxima para poder rastrear al sujeto más veloz. Y siendo honestos, es casi obligatorio que tenga esa velocidad. Imagínate montando tu moto todo terreno tratando de hacer marometas y que tu drone no pudiera aguantarte el paso.
No hemos podido encontrar cual es la velocidad máxima del Iris+, así que sólo nos queda sospechar que no es un ave particularmente rápida.
El Hexo+ promete 15 minutos de vuelo, lo cual es bastante básico, a menos de que sean muy humildes en este aspecto que otros fabricantes que sí promueven su tiempo de vuelo neto, lo cual no es algo que haya sido medido en condiciones ideales.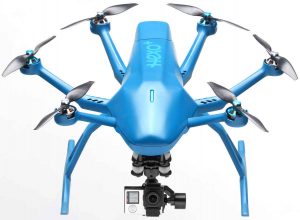 Kennedy
Martinez
Kennedy Martinez is a resident writer who joined Dronethusiast at the beginning of 2019. She has years of experience reviewing drones and other tech products. When it comes to flying drones, Kennedy loves the ability to create artistic videos from a unique point of view. Kennedy enjoys researching new drones and other exciting products that are available to consumers which is why she is committed to creating the best buyer's guides for our readers.