Updated: November 18, 2019
Dragster RC cars are some of the best cars you could ever get when it comes to racing. Although, finding the best RC Dragster – Top 5 RC Dragsters for sale can be difficult, but luckily we have found the best of the best and compiled them all to fit into a single page.
RC Dragsters are designed to do exactly what they sound like. They bring drag racing with model cars to the ultimate level. They work like your typical electric or gas-powered model car, but they have extra components in some cases, which could include a LiPo battery, for example, to make them ready for racing in the best ways.
The Best Dragster RC Cars
We've found the best RC Dragsters currently up for sale on Amazon. They range in all aspects to ensure that there is one best suited for all skill levels, ages, etc.
Best Price Italian Venom RC
Read reviews and show for the Best Price Italian Venom RC Dragster Here
While this Dragster may look like it's designed for kids, it's actually great for people of all ages. It has speed, specs that make it fly, and a couple of decent features that really bring it all together.
Features and Specs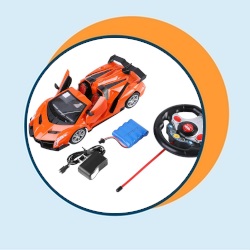 Full steering
Quick acceleration and precise controls
Functional lights and doors
27 MHz radio control frequency
Total size of 9″ x 4.25″ x 3.25″
Pros and Cons
This RC dragster is much cheaper than the other models on this list and still provides a good amount of speed and precision on the racetrack
A beautiful and accurate 1:16 model of an exotic racecar complete with functioning lights and doors, comes in either orange or red.
Probably not fast enough nor long-ranged enough to hold the attention of professional RC drag racers.
The Best Price Italian Venom is one of the best of its kind out there, mainly because it's easy for racers of all skill levels to drive, has a decent radio frequency system, and because you can save a lot of money with its rechargeable battery.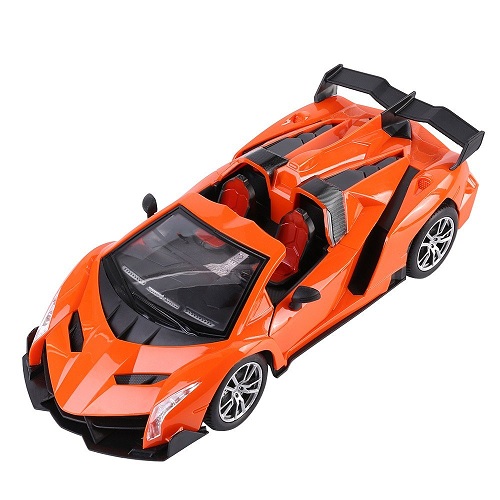 Click To Shop or Read Reviews
Traxxas AWD RC 4-Tec 2.0 Race Car Chassis
Read reviews and show for the Traxxas AWD RC 4-Tec 2.0 Race Car Chassis Here
Traxxas was actually the manufacturer who came up with the "Ready-To-Run", or RTR, term. It remains one of the most popular remote control car manufacturers of the modern era, and with good reason! However, they no longer manufacture and sell any true RC drag race models, instead requiring you to assemble your own starting with a chassis kit such as this one.
Features and Specs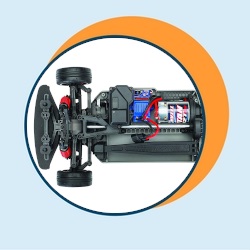 Highly adjustable body mounts and adjustable wheelbase
30+mph top speed
TQ 2.4GHz remote control
Aggressive rubber street tires on black chrome rims
Waterproof XL-5 electronic speed control
XL-5 ESC
Titan 12-turn 550 modified motor
Total size of 14.9″ x 7.9″ x 2.4″
Pros and Cons
Excellent performance and durability all around – this car is designed to be driven hard and fast
Great for intermediate to professional dragster racers because of the speed and overall intensity
It does not come with a battery, a body, or a charger, so you'll have to supply them on your own
The raxxas AWD RC 4-Tec 2.0 is an incredible RC Dragster chassis for advanced racers who want to start building their own model from the ground up. It's got speed, stamina, and all the powerful components you could ever want.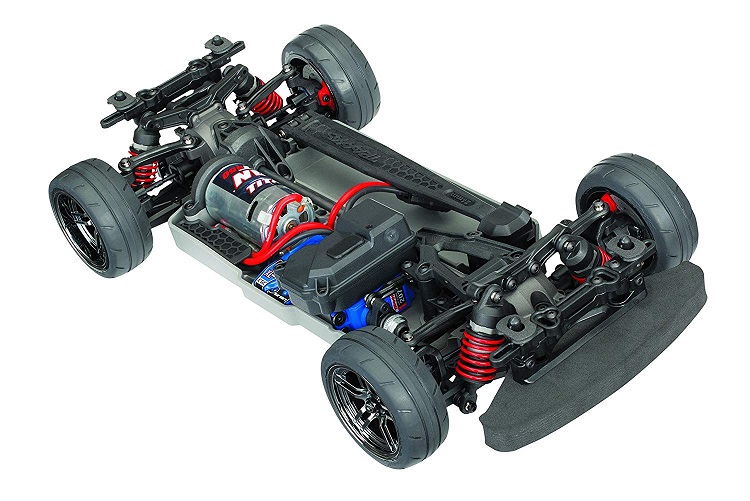 Click To Shop or Read Reviews
RJ SPEED 2004 Pro Mod Drag Kit
Read reviews and show for the RJ SPEED 2004 Pro Mod Drag Kit Here
This body mod is just the start to an incredible RC Dragster. It allows you to do virtually whatever you want with it to create the perfect car for yourself.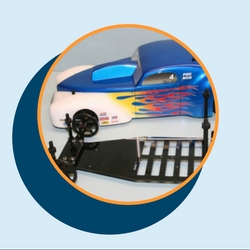 Features and Specs
Scale size of 1/10
The kit is for electronic parts and components
Includes the spur gear and rolling chassis
Total size of 21"x8"x5"
Pros and Cons
While you only get the body, rolling chassis, and spur gear, it's a great kit to start building a car with
The RJ SPEED 2004 Pro Mod Drag Kit is one of the best RC Dragster kits for sale. It gives you the ideal body for an electrical car that allows you to customize and complete it as you see fit.



Click To Shop or Read Reviews
Velocity Toys Super GT Racer
Read reviews and show for the Velocity Toys GT3 Racer Here
This Dragster is one of the most detailed ones out there. It's got speed, spectacular specs, and makes you feel as if you're racing a real car.
Features and Specs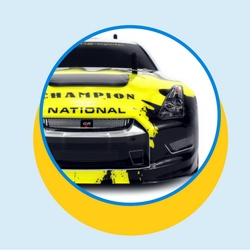 High performance 15 mph motor
PRO 2.4GHz radio control frequency system
Scale size of 1/10
Interference-free racing with other cars
The front wheel alignment is fully adjustable based on your preference
Rechargeable lithium-ion battery, a 6.4V 500mAh, which is included
Forward, backward, left, right and full function controls included
Total size of 18"x8"x5"
Pros and Cons
The lightweight Lexan body shell is interchangeable based on your preference, as well as the rear racing spoiler and the metal pins that go into the body of the car
The wheels are made from rubber grip, are semi-pneumatic, and are a premium option for the car overall
Though the car is extremely durable everywhere else, but some report that the wheels can have issues staying on if you don't know what you're doing – other than that, no cons to report!
The Velocity Toys Super GT Racer is one of the best RC Dragsters for its power, performance, and hardcore build that makes it a great addition to any collection.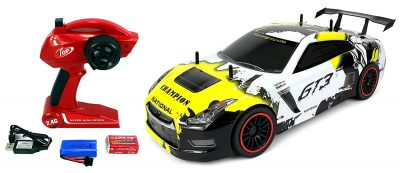 Click To Shop or Read Reviews
RJ SPEED 2103 Nitro Dragster Kit
Read reviews and show for the RJ SPEED 2103 Nitro Dragster Kit Here
Just like the 2004 model, this drag kit is perfect for those who want a base that they can build on over time.
Features and Specs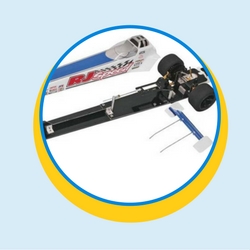 The kit is for electronic parts and components

Total size of 6.4"x25.6"x4.4"
Pros and Cons
Only the body comes with this kit, so you can't really say too much in the way of pros and cons here
The RJ SPEED 2013 Nitro Dragster Kit is a great body to start with for those who are looking to build the ultimate RC Dragster!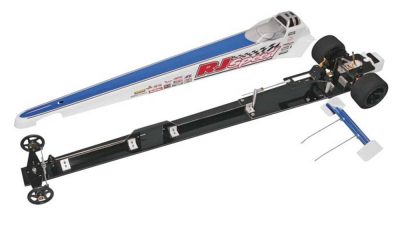 Click To Shop or Read Reviews
FAQs About RC Dragsters
There are a lot of questions that concern RC Dragsters, and we aim to answer them all! If you do not see your question or answer listed, feel free to get in touch with us and we'll help you out.
What does "Dragster" mean?
"Dragster" is the term for a car that is either modified or built from scratch for the purpose of using in a drag race.
What is a drag race?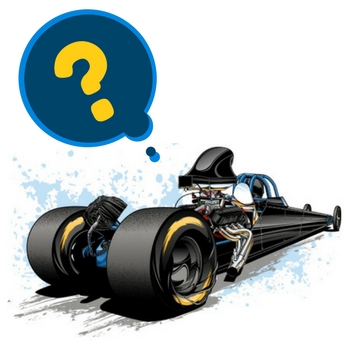 A drag race, where real cars are concerned, is a short race including multiple cars that is all about pure speed. They are typically done on a very short track or distance, usually only amounting to about a quarter of a mile.
Drag racing with a RC Dragster is much like racing with a real car, but with an even shorter distance. This type of race, too, is generally all about speed and modifications that have been made to the car.
How fast can a RC Dragster go?
The majority of RC Dragsters can typically hit up to 60 to 70 mph, but there are some that can hit up to a whopping 100 mph. It all depends on the specifications and components that have gone into one, though.
Where are the best places to race RC Dragsters?
You can race RC Dragsters virtually anywhere you'd like. Large parking lots, driveways, virtually any open area. Some people install all terrain tires on their cars for racing through fields, for example, where there is no concrete or tarmac suited for racing on.
It depends on where you live, really, but there are RC Dragster racing meet up events that go on for avid drivers who want to race other local to them. These events are great ways to find better racing conditions in your local area.
Should I get a 2WD or a 4WD
2WD are more often than not better where affordability is concerned. They require a lot less maintenance and are easier to work on compared to a 4WD. Although, 4WD RC Dragsters have better handling characteristics and are generally more traverse when difficult obstacles come into play.
Based on these simple differences a decision on your part will be pretty easy. It just depends on what you want and are generally looking for in a RC Dragster for sale.
Finding the Best RC Dragster for You
Whether you want a body, full kit, or a RC Dragster for sale that is ready to go, we've got the best of the best. RC Dragsters differ drastically from each other, so it's important to look at what each one brings to the table before you make your decision. Overall, these cars go super fast, are awesome to build, and even better to look at.

Kennedy
Martinez
Kennedy Martinez is a resident writer who joined Dronethusiast at the beginning of 2019. She has years of experience reviewing drones and other tech products. When it comes to flying drones, Kennedy loves the ability to create artistic videos from a unique point of view. Kennedy enjoys researching new drones and other exciting products that are available to consumers which is why she is committed to creating the best buyer's guides for our readers.
There is one comment:
Am looking for a fuel burning RC funny car. I have no previous experience with remote controlled model cars. I used to drag race years ago.I saw several fuel burning (even nitro) RC cars on line, but don't know where to get one. Can you help?