Fourth of July celebrations may look a little different this year. Great Lakes Drone Co. have shows planned to replace the night sky with an extravagant and dramatic drone light show. The company based out of Michigan will be traveling across the country to perform this summer, with some shows already under their belt.
Memphis
In May, the company headed to Memphis to perform at Celebrate Memphis, a month-long celebration of the mid-south city. Not only was there an extravagant fireworks show, but 60 drones also took to the night sky with a light show synced to music and the Hernando de Soto Bridge that lasted about 14 minutes. Engineers from Great Lakes Drone Co. spent over 100 hours creating the show for the celebration.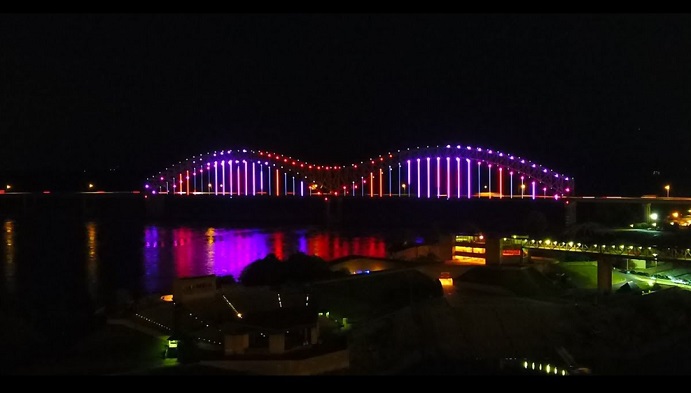 Other shows lined up for the Summer include Fourth of July celebrations at Lake Oswego, Oregon, and the California State Fair.
Lake Oswego
In Lake Oswego on July 4th, the show will implement a light show of 60 quadcopters featuring explosions of color, light, and music. The show is titled, "Independence Day Illumination: A Light Show in the Sky." The drones will be operated by Great Lakes Drone Co. and will take off from the top floor of the parking lot at Lake View Village.
The recreation supervisor and events coordinator has been working with a team for the past year to find a suitable replacement to the traditional firework show. Last year's firework celebration at Lake Oswego was slightly disappointing for guests as much of the show was blocked by trees, causing the show to not be visible.
The drone show provides an improved line-of-sight and should be visible just about anywhere in downtown Lake Oswego. Not only that, but it will lower the risk of creating a fire hazard. Oregonians can appreciate this considering the increasingly hot and dry summers.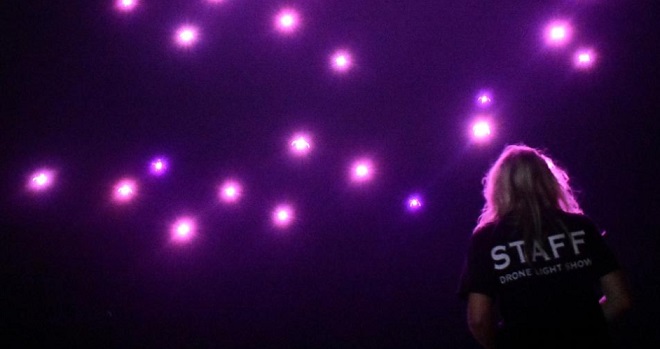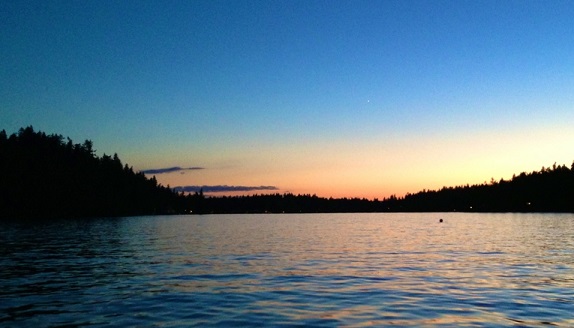 Sacramento
South of Lake Oswego, in Sacramento, California, traditional fireworks will be replaced with choreographed drones for the California State Fair. Every Friday, Saturday, and Sunday night during the fair's run from July 12-28 drones will take to the sky.
For the first time, the two-week fair in Sacramento will put on a light show at the Miller Lite Racetrack Grandstand using swarm technology and drones moving to choreographed music. The visuals will be seen as far as two football field for the fair.
The biggest reason for the change was after attendees and fair officials were spooked when a mortar misfired 10 minutes into a fireworks show, sending sparks flying and signing small fires in the area in 2015. A year before that, a large grass fire on Cal Expo property, where the state fair is held, nearly led to the Fourth of July fireworks show being cancels.
Great Lakes Drone Co. is an aerial video, photography, and survey firm dedication to producing high-quality imaging. For their light shows, they make their own drones which can be seen from three miles away. Engineers spend countless hours creating the displays and are on sight during the shows.

Kennedy
Martinez
Kennedy Martinez is a resident writer who joined Dronethusiast at the beginning of 2019. She has years of experience reviewing drones and other tech products. When it comes to flying drones, Kennedy loves the ability to create artistic videos from a unique point of view. Kennedy enjoys researching new drones and other exciting products that are available to consumers which is why she is committed to creating the best buyer's guides for our readers.