Table of Contents
Become an FAA Certified Drone Pilot for Real Estate Inspections
At Dronethusiast we understand that a lot of you are out there trying to start a business using drones. That's why we recommend you use Drone Pilot Ground School to learn to fly and get your 107 license to fly from the FAA. Drone Pilot Ground School is the best course offered and you can get a special limited time deal because you're a Dronethusiat reader. Click here to get your discount.

Using Drones for Real Estate Photography
Using drones for real estate has become something that we've seen quite often recently. It's the latest way to show off properties to their full potential using a bird's eye view, giving your prospective buyers the complete size, layout, and area of the estate.
TOP DRONES FOR REAL ESTATE PHOTOGRPAHY
Best Overall
DJI Phantom 4
Camera:

4K Video 20MP

Range:

5 KM (3.1 mi)

Time:

28 Min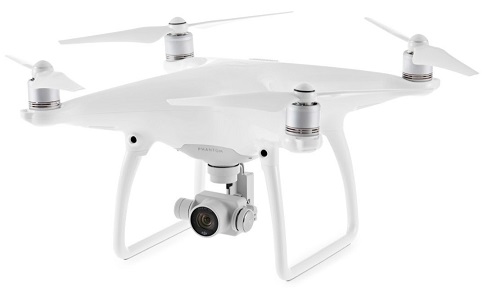 Best Budget Option
Outlaw SE
Camera:

1080p

Range:

600+ M

Time:

18-20 Min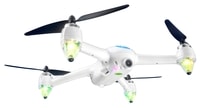 Most Powerful
DJI Inspire 2
Camera:

20 MP

Range:

11.5 KM

Time:

27 Min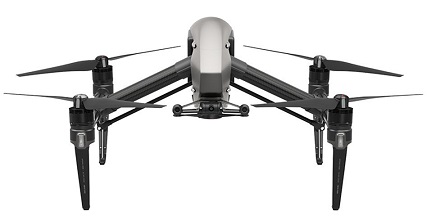 Best Camera
Yuneec Typhoon H Pro
Camera:

4K Ultra HD

Range:

10000 Meters

Time:

25 Minutes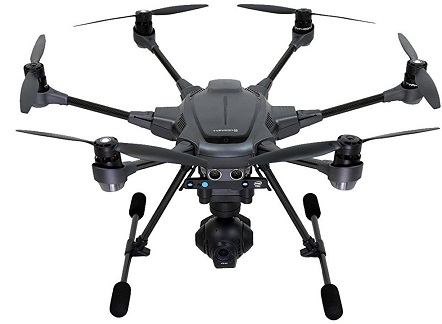 Not only that but as a real estate agent, we know you're constantly looking for a way to get the leg up on the competition. Using a drone for aerial shots of your properties is the best way to lay everything out to your clients and give them an interesting perspective on what's being offered. This is going to help you push those home loans and get more deals done!
To sum it all up, drones for real estate photography are the next big thing in the industry. The property is shed in an entirely new light and, especially when you're taking a video of the area, gives you a sense of what you can really expect besides just basic pictures of what your prospective buyers will be investing in.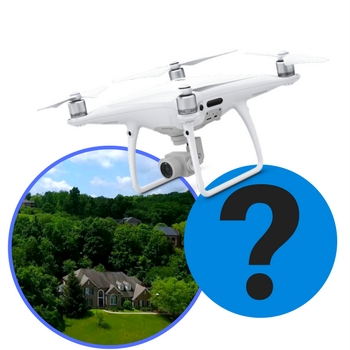 FAQ About Real Estate Drones
If you don't see your question listed below in our FAQ section, get in touch with us and we'll help you out!
How do real estate agents use drones?
Real estate agents use drones for a wide variety of things for their clients. For example, an agent will use a drone to show a client any problems with the roof from a distance and areas of a property that are difficult to see properly from the ground.
Overall, however, they use them to show prospective buyers the entire land area they'll be purchasing. It's also great for showing local improvement districts and/or civic developments that could contribute to buyer's property taxes.
Is it legal to use drones for real estate purposes?
As long as you are following the rules and regulations put forth by the FAA and any local and state laws and regulations for the state they are being used in, yes, using drones for real estate purposes is entirely legal!
What should I look for in a real estate drone?
When you're shopping around for your real estate drone, there are a lot of key features to look for. The quality of the camera is extremely important and should be used as a starting base. 1080p or 4K resolution quality comes highly recommended for obvious reasons.
The battery is also important, as well. Just think of it this way – the bigger the property, the more battery power you should have. Will it take 10 minutes to film the entire property, or will you need a 20-minute battery to do it?
You should also think about certain drone features, as well. For example, a flight path feature that allows you to map out a flight path for the drone is definitely beneficial here. It'll ensure that you don't actually have to fly it and that it will do the job itself.
Best Drones for Real Estate
Now that we've covered the introductory aspects of real estate drones, let's take a look at what you're options are when it comes to using drones for real estate!
DJI Phantom 4 Quadcopter
Read reviews and show for the Original DJI Phantom 4
Back To Top
The Phantom 4 by DJI is everybody's favorite classic. It's sitting at $1000 and is no doubt one of the best drones you could use for real estate purposes. The camera alone is enough of a factor, but we're about to give you the total rundown on it entirely.
Listed below are the specs and features:
– Uses both GPS and GLONASS
– Camera capabilities with 4K Ultra HD video at 30 FPS, 1080p at 120 FPS, and 12MP photos
– Included 3-axis u-frame camera and gimbal stabilization technology
– Features Hover, Auto Takeoff, Auto Return Home, Sport Mode, Vision Positioning, Visual Tracking, Active Track, Obstacle Avoidance, and more
– Total flight time of up to 28 minutes
– Able to hit speeds of up to 45mph when in Sport Mode
– Includes a 720p HD transmission with a range of up to 3.1 miles or 5km away
– Weighs 8.8 pounds with a total size of 15"x8.7"x12.8"
The biggest pro that the Phantom 4 by DJI has to offer is the amount of features you're getting. They make shooting videos and taking pictures an absolute snap. There are multiple features that focus on certain aspects of aerial photography that make it a great real estate drone.
One of the biggest cons, however, is that it can have some bugs that DJI won't really tell you about and may never actually fix. For example, the gimbal calibration may not work or will fail between 71% to 72%.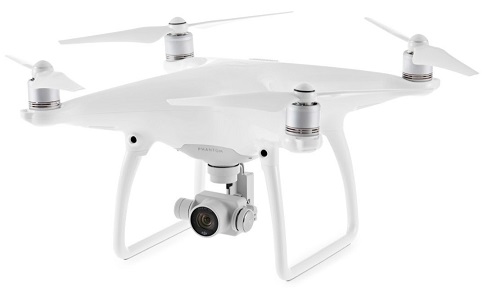 Altair Aerial Outlaw SE – Featured Budget Option
See the best price on Amazon.com or get Fast & Free Shipping from their Website at Altairaerial.com
If you're searching for a drone with amazing professional features, the Outlaw SE is a great affordable option to use for real estate purposes. At only a fraction of the price as the other drones on our list, the amount of capabilities the Outlaw SE has is outstanding.
Here are the features and specs:
– GPS Flight Mode

– 1080p HD Built-in Camera

– Headless Mode

– Altitude Hold

– One-touch Takeoff and Landing

– Follow-me Mode

– Return-to-home Functions

– 20 minute flight time

– 600-meter flight range

– In-depth how-to videos on altairaerial.com (click here)
The pros of the Outlaw SE are definitely the high-quality camera that will allow you to capture stunning footage of real estate properties, especially since it's GPS features help you keep the drone stable at all times.
The biggest con, however, is that the Outlaw SE doesn't have as long of flight range or flight time as some of the other drones on our list.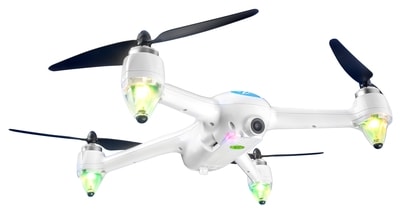 DJI Inspire 2 Quadcopter Bundle
Read reviews and show for the DJI Inspire 2
Back To Top
The Inspire 2 by DJI is another drone favorite, which stands at around $3000 when bundled together with a 64GB UHS-I microSDXC memory card, a card reader, and a MicroFiber cleaning cloth. The price of the bundle no doubt seems pretty steep, but we think you'll agree with us when they say it's definitely worth it after you check out what it's capable of.
Listed below are the specs and features:
– Able to accelerate to speeds up to 50 mph within 4 seconds flat
– Uses a dual battery design
– Features Advanced Obstacle Sensing
– Includes a 2-axis stabilized FPV camera
– Supports CineCore 2.0 image processing and both ProRES and CinemaDNG recording
– Has a maximum velocity of up to 58 mph
– Has full compatibility with 5.2K gimbal cameras
– Total flight time of up to 27 minutes
The biggest pro that the Inspire 2 by DJI has to offer is the fact that you can combine the drone with the X4S or the X5S gimbal cameras for better imaging based on your personal preferences. By switching between the two you can get bit rates at the highest degree when using either the H.264 or the H.265 formats.
The biggest con, however, is the obvious fact that it's priced at $3000. This can, unfortunately, be a problem for people who are looking for a budget drone or something within that ballpark.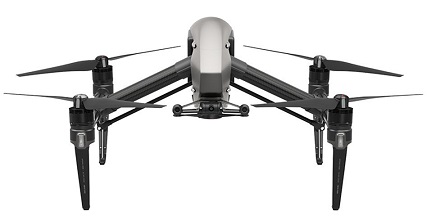 Yuneec Typhoon H Pro Quadcopter with Intel RealSense
Read reviews and show for the Yuneec Typhoon H
Back To Top
The Typhoon H Pro with Intel RealSense by Yuneec will run you up to $1400, comes as an RTF model, and has a bunch of extras that make it all well worth the price. We all know the Typhoon line from Yuneec, but this package brings Intel RealSense to the table for an added beneficial punch, great for using a drone for real estate.
Listed below are the specs and features:
– Uses the ST16 Ground Station controller that has an integrated receiver, transmitter, and an Android platform for all-in-one use with a 7" screen
– Features 8 different flight modes, GPS stabilized flight control, Auto Takeoff, Auto Return to Home, Auto Land, Sonar Collision Prevention, Orbit Me, Point of Interest, Curve Cable Cam, and more
– Includes the CGO3+ 4K UHD camera with 12MP photos
– Has retractable landing gear with 6 rotor safety and 5 rotor fail-safe
– Total flight time of up to 25 minutes
– Uses the 3-axis anti-vibration CGO3+ gimbal for steady shots and videos, able to rotate 360 degrees with a 98-degree FOV
– Weighs 12 pounds with a total size of 17"x21.2"x12.5"
The biggest pro that the Typhoon H Pro by Yuneec has to offer is the Intel RealSense technology. It's capable of detective and intelligently avoiding obstacles to ensure that collisions are avoided as much as possible. It does this by building a 3D map of the world and enabling the drone to make a choice when an obstacle comes into play on what route it can take to avoid it.
Paired with the Follow Me feature, for example, you won't have to stop and manually control the drone to ensure it won't hit anything, giving you more battery time for what you're doing.
The biggest con, however, is that it will take up to 8 hours to charge a single battery for this drone for real estate. With this in mind, if you have multiple properties you want to shoot in one day, this may not be the drone for you unless you invest in a handful of extra batteries.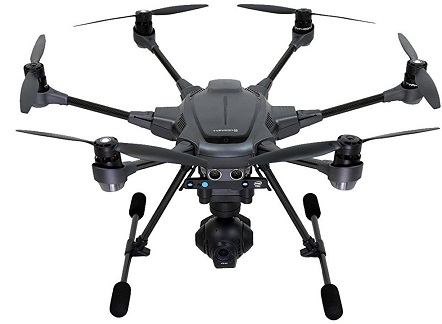 DJI Mavic Pro Quadcopter
Read reviews and show for the DJI Mavic Pro
Back To Top
Who doesn't love the Mavic Pro from DJI? Even though some time has passed since it's initial release, we still get excited over it. We definitely couldn't leave the Mavic Pro out of our review for the best real estate drones because, let's face it, it's perfect for the industry.
Listed below are the specs and features:
– Folds down into the size of a water bottle for ease of transportation
– Uses the new OcuSynce transmission system that gives up to 4.3 miles or 7km or transmission range
– Able to hit speeds of up to 40 mph or 64kmh
– Total flight time of up to 27 minutes
– Features TapFly, ActiveTrack, Obstacle Avoidance, Vision Positioning, Flight Autonomy, Sport Mode, Gesture Control, and more
– Uses both GPS and GLONASS for both indoor and outdoor flying
– Includes a 4K camera with full HD 1080p video streaming and able to shoot RAW for both videos and photos
– Uses a 3-axis mechanical gimbal
– Weighs 1.6 pounds with a total size of 11.4"x7.1"9.4"
The biggest pro that the Mavic Pro by DJI has to offer is no doubt the fact that the arms are 100% foldable and retract to turn the drone into the size of a water bottle. Transporting drones can be an issue at times, but thankfully it isn't in this case!
The biggest con, however, is that you'll find it difficult to have the Mavic Pro and other drones paired with your phone at the same time. If you are only planning on using the Mavic Pro for the job and no other, you won't have to worry about this issue.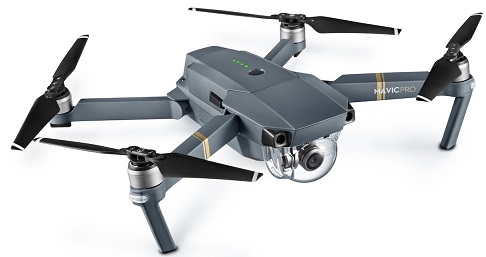 The Best Drones for Real Estate
Yes, we have no doubt favored DJI for this review, but for regular dronethusiasts, you can see why we've done so. They have features and camera specs that will knock anything else out of the sky when it comes to using a drone.
Justin is a certified Drone Enthusiast with several years experience piloting as many UAV aircraft as he can get his hands on. While shooting footage as a hobby has now become more of a full time job, Justin still enjoys the peaceful feeling of getting a birds eye view while hiking or on vacation with his family. Reach out to Justin by using the Dronethusiast Contact Page or email at dronethusiast@gmail.com.