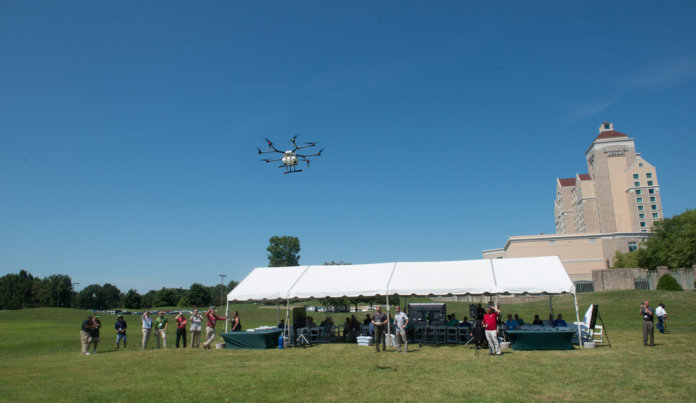 FAYETTEVILLE – Drones are the way of the future and the N.C. Department of Transportation wants to help businesses and government agencies learn how they can use the emerging technology to further their missions.
NCDOT is excited to announce a drone workshop for commercial and government operators on Oct. 17, at the Tony Rand Student Center on the campus of Fayetteville Technical Community College.
The workshop is hosted by NCDOT's Division of Aviation Unmanned Aircraft Systems (UAS) Program office and is focused on commercial and government drone operations and data management. State and local government personnel who are interested in learning about this technology are encouraged to attend. Local commercial drone operators are also invited to attend and network.
"Drone technology is quickly advancing, and so are the possibilities for a business or government organization interested in using one," Said Basil Yap, UAS Program Manager for NCDOT. "The people in attendance can expect to come away with an understanding of possible real-world applications for drone technology, and what it takes to safely and effectively implement drones into their operations."
Seating is limited, so attendees should register early. Registration will close on Oct. 15, or once capacity is reached. The event will last from 9 a.m. to 4:30 p.m. Oct. 17, and will have presentations, networking opportunities and live flight demonstrations with leaders across the industry.
NCDOT uses these free workshops to show how safe and beneficial this emerging technology can be. More than 800 people have attended the six workshops held across the state since 2017.