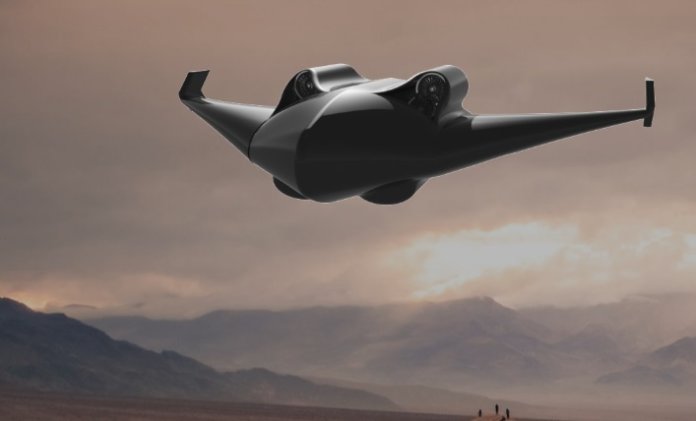 VSA working to create high-tech jobs and partnerships with area universities
Valkyrie Systems Aerospace (VSA), a cutting-edge developer of manned/unmanned aerial platforms, is proud to announce an exciting partnership with the State of Oklahoma. This partnership will ultimately accommodate manufacturing facilities, as well as flight operations and training in the greater Oklahoma City area.
https://youtu.be/ur3i4G-ezC0
VSA was recently awarded a 21st Century Quality Jobs Program incentive contract that will create at least 352 new high paying jobs for the State of Oklahoma within the next five years. "We appreciate the efforts of Governor Mary Fallin and her team. They have worked hard to create an environment to attract some of the most exciting companies in the aerospace industry today. Oklahoma already has some of the top aviation companies in the world, and they are starting to grow the unmanned arena as well. The State of Oklahoma is well on its way to become the leader in unmanned aerospace development and manufacturing," said Glenn Dawson, CEO Valkyrie Systems Aerospace. "We are proud to announce our choice of Oklahoma City for VSA's operations center set to open 4th quarter 2018.
"Oklahoma is one of the world's premier destinations for the aerospace and defense industry. The new Valkyrie facility will continue to elevate this industry in our state," said Oklahoma Governor Mary Fallin. "By bringing aircraft manufacturing to Oklahoma, the company will help us grow as a leader in aerospace and UAS. Our talented workforce and low cost of doing business along with a good quality of life makes Oklahoma very attractive for growing companies like Valkyrie. This is another example that our economic pro-business policies are diversifying Oklahoma's economy."
"One of the reasons VSA chose to partner with the State of Oklahoma was the ability to integrate our company with the University of Oklahoma's aviation and aerospace engineering program, as well as Oklahoma State University's autonomous UAV program. We are proud to bring high tech jobs to the greater Oklahoma City area. Valkyrie's goal is to create and maintain partnerships with the higher education system in Oklahoma, all the while developing and retaining students with the goal of moving them into the aerospace workforce as supported by Valkyrie Systems Aerospace," said Steve Tafoya, Managing Partner of VSA.
"The Oklahoma Department of Commerce has worked with Valkyrie for nine months to bring this project to fruition," said Deby Snodgrass, Oklahoma Secretary of Commerce and Tourism. "By locating in Oklahoma City, they will be in close proximity to other world-class companies and defense operations and near our research universities which will provide a pipeline of talent through numerous aerospace and UAS degree programs."
VSA's HoverJets are unmanned and optionally piloted aircraft which support multiple global missions that include: medical evacuation, extraction of personnel and equipment, real-time situational awareness and threat detection, re-establishment of downed communications systems, firefighting and much more.
The HoverJets' unique heavy lift vertical takeoff and landing allow it to operate in any environment whether it be land, sea or air.
Valkyrie Systems Aerospace, the Guardian and the Eagle, are products of over 25 years of engineering, testing and refinement, comprising seven generations of technological advancement
Valkyrie Systems Aerospace – So That All May Live
For more information:
VALKYRIE SYSTEMS AEROSPACE –[email protected]– valkyrieuav.com