Aerial photography Charlotte companies are everywhere these days. They are the best solution for getting the footage your business or company requires when aerial photography isn't exactly possible.
Thankfully, UAV aerial photography companies give businesses a better option to capturing footage themselves. After all, there is only so much that can be done when it comes to using a ground camera. A lot of important details are missed, more often than not.
Real Estate Aerial Photography Charlotte, North Carolina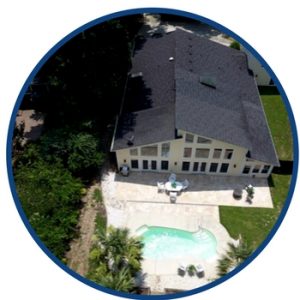 One of the most important parts of selling real estate is ensuring that you have beautiful footage of the homes, businesses, lots, or any other type of selling. To do so, you'll need to ensure that you get the perfect angles and details in the photos, videos, or both.
Today, real estate agents and companies can make superb use of special UAV aerial photography Charlotte businesses. Having aerial footage of the beautiful properties agents and companies are in charge of selling for their clients make all the difference.
Aerial Construction Photography in Charlotte, North Carolina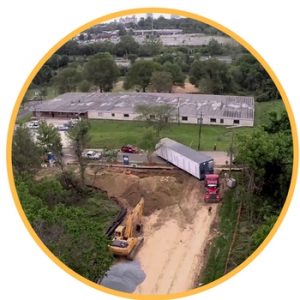 Progress reports, portfolio images from previous clients, and overall aerial construction photography is now possible thanks to quadcopter aerial photography companies.
They are the perfect solution for having someone else do the tiring, extensive work that is progress reports. Doing so with a drone company saves both time and money, and is actually much safer to do depending on what you're building. The footage taken can also be very useful for building inspections done at a later time, as well.
Aerial Photography Companies in Charlotte, North Carolina
Drone photography Charlotte companies can help your business save both time and money, so it's a win-win situation for everyone involved. Not only that, but you're getting gorgeous images and videos of whatever it is your business needs.
Clear Sky Images

Address: 13534 Plaza Rd Extension Charlotte, NC 28215

Website:http://www.clearskyimages.com/

Phones: 704-257-8019 / 704-257-8199
Clear Sky Images provides exceptional aerial photography services in both North Carolina and Austin, Texas. They specialize in both real estate listings and construction projects, but they are also great with twilight photos and specific lighting photos shot from the air.
They have experience with real estate agents and companies the best. They specialize in showing apartment buildings, office buildings, business complexes, shops, construction projects, and even industrial parks.
Jim McGuire Photography and Video

Address: 1212 E 10th St, Charlotte, NC 28204

Website:http://www.jimmcguire.com/

Phone: 704-965-3276
Jim McGuire Photography and Video is a jack of all trades when it comes to photography and videography. He is an exceptional RC aerial photography Charlotte business who offers both on the ground and in the air services.
He specializes in a wide variety of aerial photography projects, from Burningman in Nevada to the 5 Elements Festival. He also shoots photos and video footage of properties, as well.
Finding Aerial Video Companies in Charlotte, North Carolina
UAV aerial photography Charlotte companies are a booming business for a very good reason. They give business owners the chance to make something new and beautiful for their business. Having a professional drone photography Charlotte company come in and showcase the best of your business will bring more benefits than you could imagine.