There are a number of ways to capture photos in a creative way for your business, but not all of those ways are exactly possible. Aerial footage for your business isn't easy to do, unless you have an aerial photography New York company on your side doing it for you.
Ground cameras can only capture so much in the way of detailed footage, but drones are able to capture everything within view. They are also the only inexpensive way to capture aerial footage without being in a helicopter, which isn't always possible or ideal.
New York drone photography businesses give you access to the sky to better the footage requirements your business needs.
Real Estate Aerial Photography New York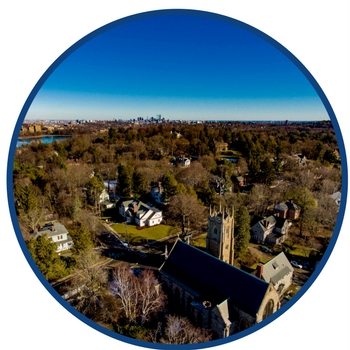 Displaying homes in the real estate business does not have to be as traditional as it once was.
Aerial video New York companies give real estate agents and companies the means to gather aerial footage of the properties they're selling. Aerial footage makes showcasing a property easier and saves a bundle of time instead of going around the property and manually taking pictures using a ground camera.
The drones these companies use are small enough to capture every detail needed and gain access to smaller spaces of properties.
Aerial Construction Photography New York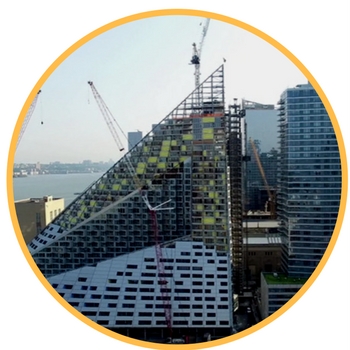 Construction companies spend a lot of time putting together a portfolio of their previous projects, which include photographs and footage of progress made and the finished products.
However, it can be difficult to get the proper footage of certain constructed areas. Using a drone from UAV aerial photography New York company makes progress reports and portfolios much easier to do.
Aerial photos of a construction site and their progress with current projects are worth their weight in gold compared to what they'd get using a camera on the ground.
Aerial Photography Companies in New York, New York
There are a wide variety of UAV aerial photography New York companies for businesses in multiple industries to choose from, all of which reputable and successful in their work.
SkyCamUSA

Address: 230 Park Ave, New York, NY 10069

Website:http://www.skycamusa.com/

Phone: 347-765-1541
SkyCamUSA is one of the most popular and renown drone photography companies in New York, NY. They offer simple services, such as a video reel and general photography, to some of the more extensive services not found in a lot of companies in the city.
For example, they offer solar panel inspection, construction progress aerials, 360-degree VR, and even panoramic 360-degree aerial photography.
They also offer university aerial video tours that can be used for real estate listings, as well.
CTC CREATIVE

Address: 239 Eldridge St, New York, NY 10002

Website:http://www.ctccreative.com/

Phone: 212-460-9897
CTC CREATIVE offers both personal and commercial services where drone footage is needed. They use both indoor and outdoor drones to take footage of their client's projects or businesses.
They specialize mostly in architecture, which is good news for construction companies looking for an aerial drone photography New York company to record their progress and make a general report out of it without them having to lift a finger.
Finding Aerial Video Companies in New York, New York
Using New York aerial photography companies for a business is the latest trend. Make no mistake, however, this is no doubt a trend that is here to stay.
These companies breathe new life into the way their clients conduct their businesses and gives them a leg up on the competition in terms of quality and flexibility.